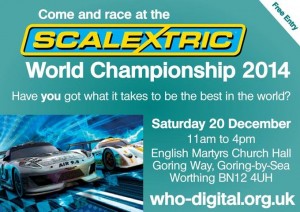 Coming to the Sussex coast on Saturday is the final round of the 2014 Scalextric 1:32 scale digital world championships. Identical tracks have been set up around the world this year; current leader with a 23.120s lap on 25 October is Australia's Peter Dimmers driving a Lotus Exige (C3509). Click on the image to enlarge it.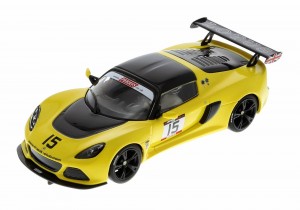 Scalextric C3509 Lotus Exige
"We've had plenty of media interest in Saturday's Scalextric World Championship race" said WHO club spokesman Andy Player. "Splash FM featured the event in their news bulletins last week and we set up a Scalextric digital track for this Friday morning's BBC Sussex Breakfast Show".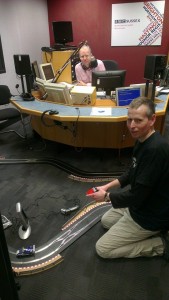 (Image: BBC Radio Sussex)
See more about digital racing at www.who-digital.org.uk

"Any modern GT style car from the current Scalextric range is eligible" say Scalextric. "For example: Audi R8, Maserati Trofeo, McLaren MP4, Chevrolet Corvette, Chevrolet Camaro, Ford Mustang, Lotus Evora, Lotus Exige, Bentley, Porshe 997, Lamborghini Gallardo and Aventador and Bugatti Veyron".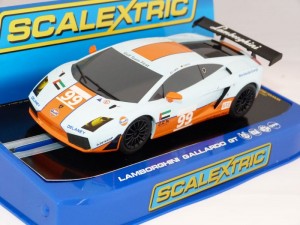 (Image: www.typhoonslotsandmodels.com)
A Lamborghini Gallardo similar to that used by current second placer Tom Ainscow at the UK Slot Car Festival in May. A popular drive in the World Championships; Seth Niles set third quickest time in a Barbados round.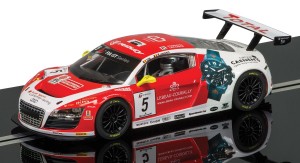 The Audi R8-GT3 (this is the C3516 version from the Blancpain endurance race series) is another weapon of choice.
Read a full report from Worthing in a future edition of SLOT magazine.