Saturday 14th and Sunday 15th sees the biggest slot car event in Britain at the British Motor Museum, Gaydon CV35 0BJ. Click on the ad. to see what's on.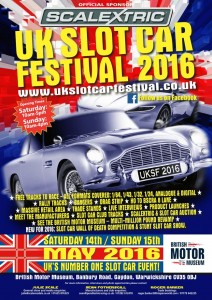 The SLOT editorial team of Gary and Richard will be there all weekend, along with publish Alan Harman on Sunday.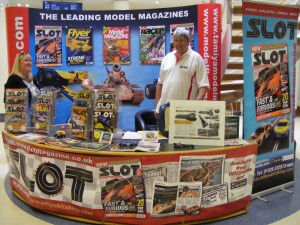 Come and have a chat about what you'd like to see in SLOT, and complete your collection from our back issues on sale. Look for our stand near the cafe.
Boney the Skeleton will be making a special guest appearance if we can dig him out of the graveyard in time.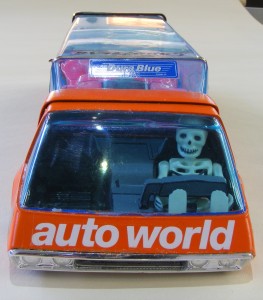 He'll be driving Tony Davey's MPC car transporter seen in SLOT No. 10.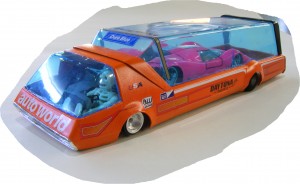 The largest working slot 'car' you'll see? Click on any photo to see it full-size.