We have a new Editor here at Slot magazine who brings both Slot and full size motorsport knowledge… here's a bit about him: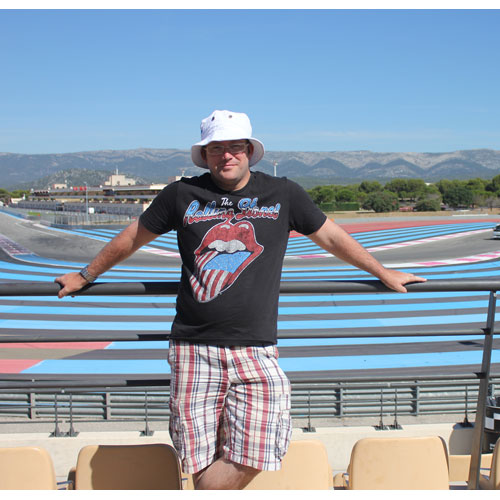 Nick received his first Scalextric set at the age of four and discovered the joys of Exin Porsches on family holidays in Spain. He was a member of the Oxford Scalextric Club in 2002-2004 and has been a member of the Farnham Scalextric Club since 2010.
Nick's slot racing preferences are for stage rallying, NASCAR, Slot.It Group Cs and scratchbuilt historics. He has competed in open historic events, Slot Rally GB and the German national series for 1/24 digital weaponry.
For a day job he is an automotive, aviation and motor sport writer, journalist and PR man, who has worked in every major series on two wheels and four over the past 20 years except NASCAR and Indycar.
Although he has spent more time in F1 than any other series, his preferences are for long distance events – be they rallies or sports cars, although having started out with the British Touring Car Championship in 1996-99 he retains a soft spot for tin tops.
Nick maintains the Scarf & Goggles blog with stories from land, sea and air in the pioneering days of the 20th Century and has been a moderator and contributor to Slotforum.com for more than a decade.
With two teenage daughters who have proven to be a dab hand at slot racing and a four-year-old son who has become obsessed by the Disney 'Cars' range from Carrera Go!!!, it seems like the household will echo to the whirl of electric motors for some time to come.