Stig Blomqvist Rally Legend – Limited Edition (C3372A)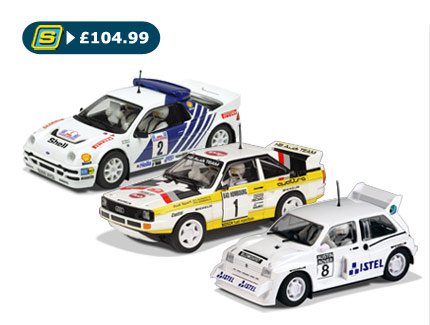 Swedish rally legend, Stig Blomqvist, has inspired several generations of race drivers.  Famed for his smooth driving style, his glittering career lasted over three decades.
One of the most popular drivers to grace the WRC stage, 1984 World Rally Champion Stig Blomqvist achieved an incredible 11 wins and 33 podiums.  He won his home event, the Swedish Rally, seven times.  His first WRC rally came at home in Sweden in 1973 – and he returned there for the last time in 2006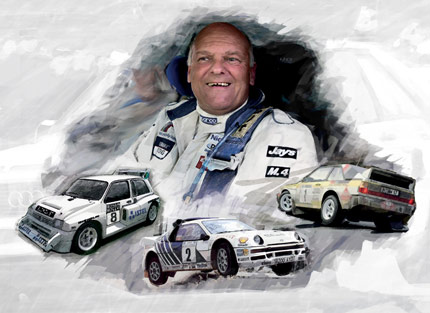 In this set Scalextric celebrates the accomplished career of Stig Blomqvist; faithfully modelling three of his memorable drives in three very different machines.
Features: Digital Plug Ready – Easy Change Pick-ups – Magnatraction – Working Headlights – Working Rear Lights – Xenon Effect Headlights – High Detail
Lamborghini Aventador LP 700-4 (C3460)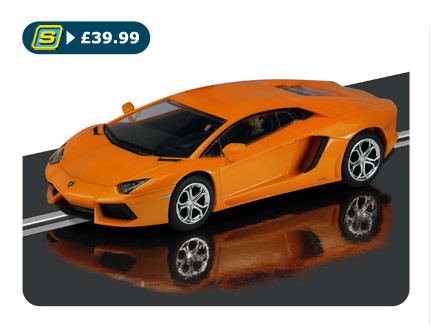 Lamborghini has a history of revolutionary thinking, whether in terms of design, like the iconic scissor doors or, in terms of technology, such as the V12 engine and carbon‐fibre.
The Aventador LP 700‐4 represents a whole new level of performance, sets new benchmarks in the super sports car segment, and provides a glimpse into the future. It is a car that has already achieved legendary status.
Features: Digital Plug Ready – Easy Change Pick-ups – Magnatraction – Working Headlights – Working Rear Lights – Xenon Effect Headlights – High Detail