Some of  the new cars coming soon the the shop shelves – and a special competition prize to celebrate the 50th Anniversary of Carrera
FLY : Gulf Porsche 917 cars in Can-Am race
In 1971 the dominant Gulf Porsche team entered their three cars at the Watkins Glen CanAm race. FLY will now be producing these cars to add to the myriad versions already available of this iconic car in its famous colours. All three team cars will be released, starting at the end of 2013.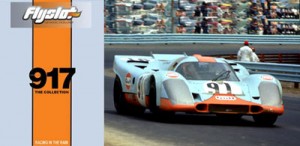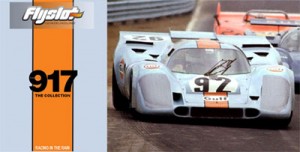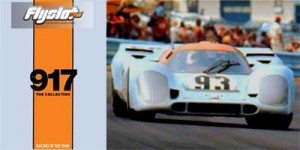 CARRERA 50th Anniversary Cobra
As part of their 50th Anniversary, Carrera are releasing a Limited Edition AC Cobra featuring the pop group Yello. Reviving the connection from the 1960s the car has figures of the band members and miniature replicas of the huge speakers. Several other Carrera cars have been recreated for the anniversary year, plus some completely new models. See the next issue of Slot Magazine for our review of this landmark year and a look at some of the special items being produced.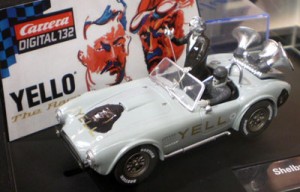 Prize Bonus – we will be giving away a Limited Edition Carrera 50th Anniversary set with the unique Porsche 904 car in the next issue, courtesy of Pendle Slot Racing who have kindly donated it for a simple competition.