Issue 15 of SLOT is now ready to order on our website and goes on sale today in your nearest stockist.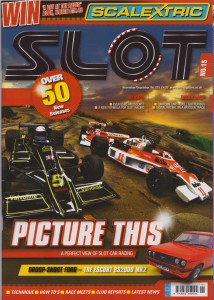 On the cover and featured inside: Junichi Kimura's slot photography.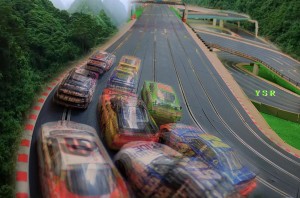 REVIEWS
FORD ESCORT RS2000 MK2
The Droop-Snoot Escort was a hit with anyone who wanted a fast and fun road car that could be used competitively. How does the slot car compare?
CARRERA FORMULA E CARS
The world-wide racing series comes to the slot tracks courtesy of Carrera. The FIA would be impressed.
A DAY AT THE RACES: BOOK REVIEW
One man's story of a special day racing and the characters and cars at his club. Win a signed copy of the book in our competition.
WORKSHOPS
BUILDING A WOODEN DIGITAL TRACK
Lee Thorndike has managed to combine the smoothness and variety of corners a wooden track offers with the excitement of racing multiple cars.
GLITTERBUG – ANOTHER UNUSUAL TONY DAVEY PROJECT
Remember the fantasy custom cars with weird characters that were popular in the 1960s? Tony Davey has built a modern car on an old theme.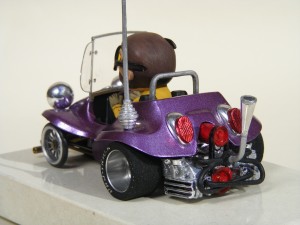 RACE REPORTS & EVENTS
PHOENIX ENDURANCE RACE
How do you raise a lot of money for charity? You race Group C cars for 6 hours in honour of a real slot enthusiast.
UKRRA RETRORAMA
It's an enduring event for cars and drivers as six teams race 1970 GT cars for six hours around an old-style banked track.