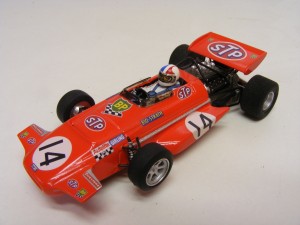 Crowded out of 'Finish Line' at the back of SLOT magazine No. 9 were these pics. of Andy Rowland's March 701 and Tyrell 001. Click on the images to see them full-sized.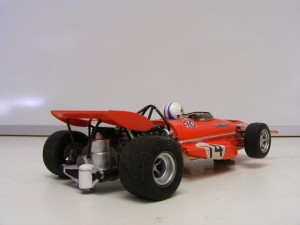 The body of this first March out of the Bicester factory in 1970 is modified from a Classic shell made by the long-established British firm www.bettaandclassic.com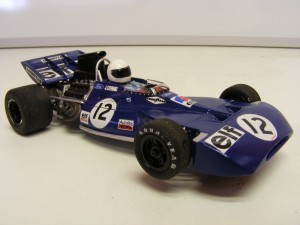 In the article we show you the Penelope Pitlane metal chassis underneath this early Tyrrell.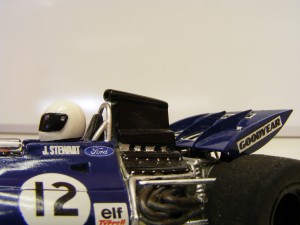 Check out Steve Ward's range of chassis at www.penelopepitlane.co.uk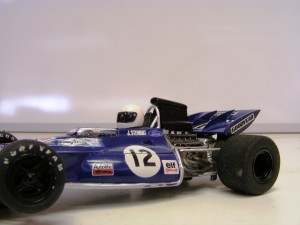 Andy Rowland's cars were shot at the newly-opened club in Southend; take a look at page 6 in SLOT magazine No. 9 and check out their website.