Richard Hills reports from the Slotstox Championship Final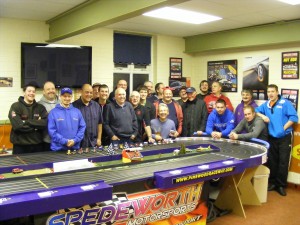 Here are just some of the 32 racers who fought out the metal slotstox championship final at Pinewood Raceway on 16 November.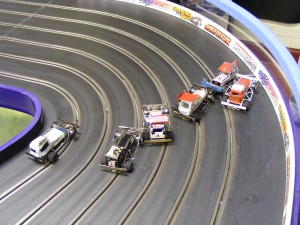 Take a look too at these two short video clips. One car skids through the chicane on its roof! Watch for full reports on the English Slotstox Championship in the next editions of SLOT magazine.