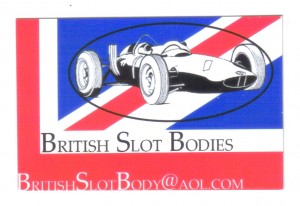 Spotted at the Havant Scalextric Swapmeet were resin 1:32 scale bodies from Graham White.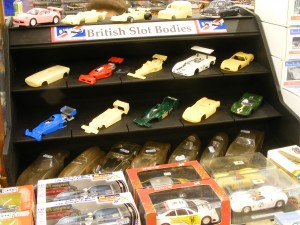 Enlarge the pic. by clicking on it and you'll see, for example, that Chaparral #7 is modelled with the emergency cockpit air intake of the full-sized car.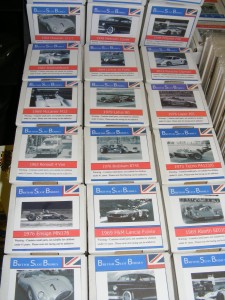 Bodies include several 1970s Formula 1 cars with the '76 Ensign and '73 Tecno a little unusual. If you like the quirky how about the Renault 4 van? Our favourite was the 1969 Abarth sports car.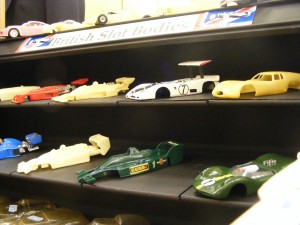 Email Graham at BritishSlotBody@aol.com for price and availability.