New Release – Ford Escort MkII Mexico Orange – Scalextric Club Exclusive (C3426)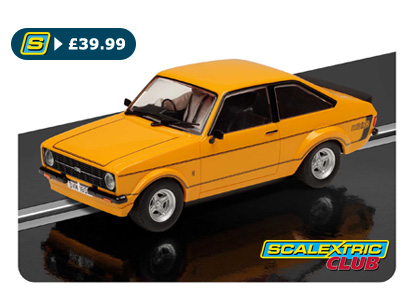 The squarer-styled Mark II version appeared in January 1975. Unlike the first Escort developed in Britain, the second generation was developed jointly between the UK and Ford of Germany. Codenamed "Brenda", it used the same mechanical components as the Mark I. As with its predecessor, the Mark II had a successful rallying career.
The Scalextric Car represents a standard Ford Escort Mexico model. This product is a Limited Edition of 1000pc, which is only available to members of the Scalextric Club.
Features: Digital Plug Ready – Magnatraction – Working Headlights – Working Rear Lights – High Detail – Quick-change Braid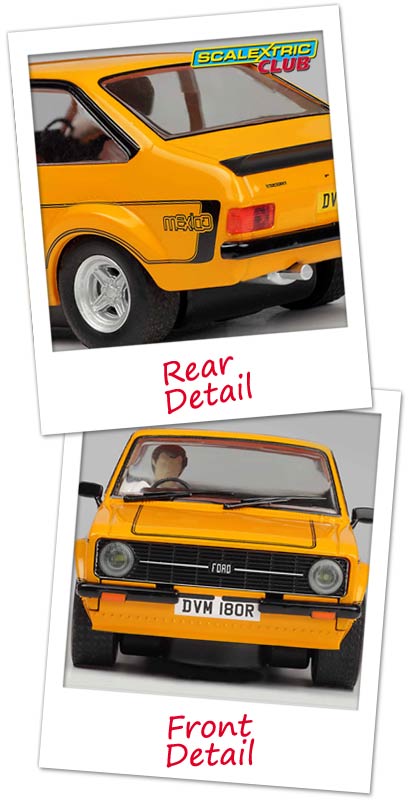 BMW MINI Cooper JCW, Patrick Mortimer (C3400)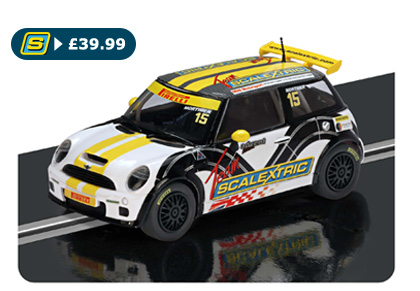 Team Scalextric was formed in 2012 by Adrian Norman and Patrick Mortimer and competed in the UK national MINI Challenge series. This model, the white livery of the two‐car team, is driven by Patrick Mortimer in the JCW turbo‐powered class, as decorated for the 2012 season.
Features: Digital Plug Ready – Easy Change Pick-ups – Magnatraction – Working Headlights – Working Rear Lights – Xenon Effect Headlights – High Detail