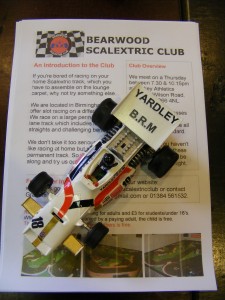 You've read about the Heart of England race series in SLOT magazine, now on Sunday at 11.00 you can see them in action on the three-lane 'Slotfire' track.
Up to 24 drivers will race UK or French Scalextric or MRRC 1970s period cars. What organiser Graham Pritchard describes as 'open pan' cars like these Scalextric BRM p160s are eligible.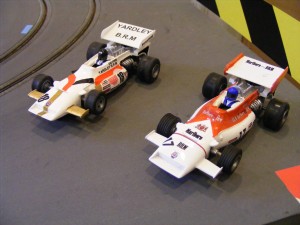 Entry is £5 on the day but you'll need to be quick. Go to http://www.slotforum.com/forums/index.php?showtopic=74587 for full details.